The HIABC Vision
The accountable voice in home inspection leadership; building respect and transparency with our members and the public through education, integrity and professionalism.
The HIABC Mission
To serve our members and the public with support, services and resources essential to the practice of professional home inspections.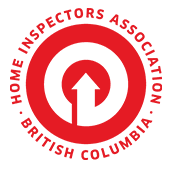 HIABC and its members
are committed to
protecting consumers by:
Providing and requiring members attend quality educational and training opportunities
Creating and using best home inspection practices
Adhering to a Code of Ethics –  eliminating conflicts of Interest
Maintaining a professional arms length between the home inspection and real estate industries to ensure consumer confidence
Working with the BC Government to raise the level of excellence for home inspections in BC
Holding our member inspectors to our higher standards and business practices
Providing a 1-800 number for consumers to call with questions about the Industry, our Association, or our Members
Providing a fully staffed office to offer full time support and assistance to our members and the public HIABC enriches the lives of our
members and those in our
profession by:
Being a not-for-profit community of inspectors who support each other in professional development;
Professionally representing home inspectors with a common voice to advance the interests of our membership and  clients as well as the home inspection industry in British Columbia;
Rewarding, encouraging, and recognizing excellence and experience among our members;
Giving opportunities for members to give back to the community through regular donations to the HIABC Charity Fund for BC Children's Hospital;
Providing members with full time support and advice in serving clients;
Providing career and business development resources and opportunities;
Keeping inspectors safe by providing inspectors with best on-the-job safety practices;
Simplifying Government Licensing Requirements by providing one-stop sourcing for items such as errors and omissions coverage,  standardized client contracts, and Scope of Inspection.
Call the HIABC office at 1-800-610-5665 if you have questions about our industry, members, or about becoming a member.